Chad's Engagement/Wedding
---
Posted: 29 December 2008 Updated: 20 January 2008
---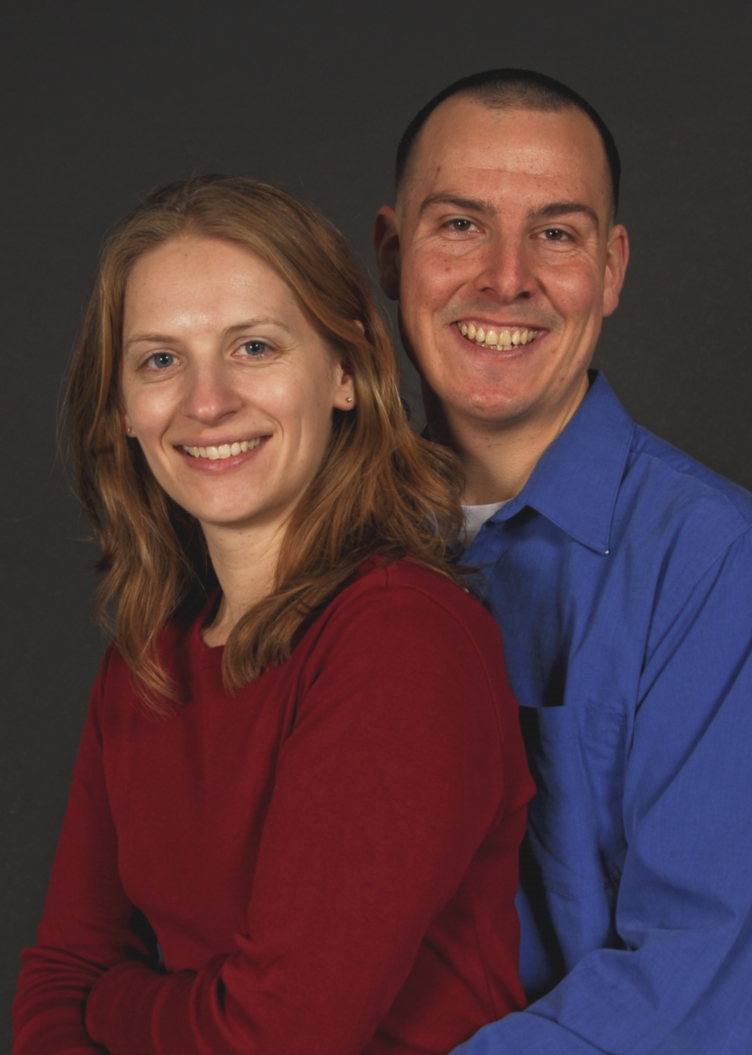 Over the holiday season at our house, on Christmas morning, in fact, my son Chad (formally, Charles A. Doswell IV) proposed to his girlfriend, Candice Dlugosch (from St. Cloud, MN) ... she said "yes" to the delight of all, especially Chad. They are both currently stationed with the U.S. Army Band in Europe, in Heidelberg, Germany. We expect the marriage to take place sometime this coming summer. Everyone except Candice knew this was coming, and she remained blissfully unaware of the impending proposal until it happened. We all are pleased she's joining our family. My wife Vickie and daughter Heather helped Chad pick out the ring and we kept it here until they arrived on holiday leave, after spending time with Candice's family in Milwaukee, WI before coming to Norman.
This is what they look like in their uniforms: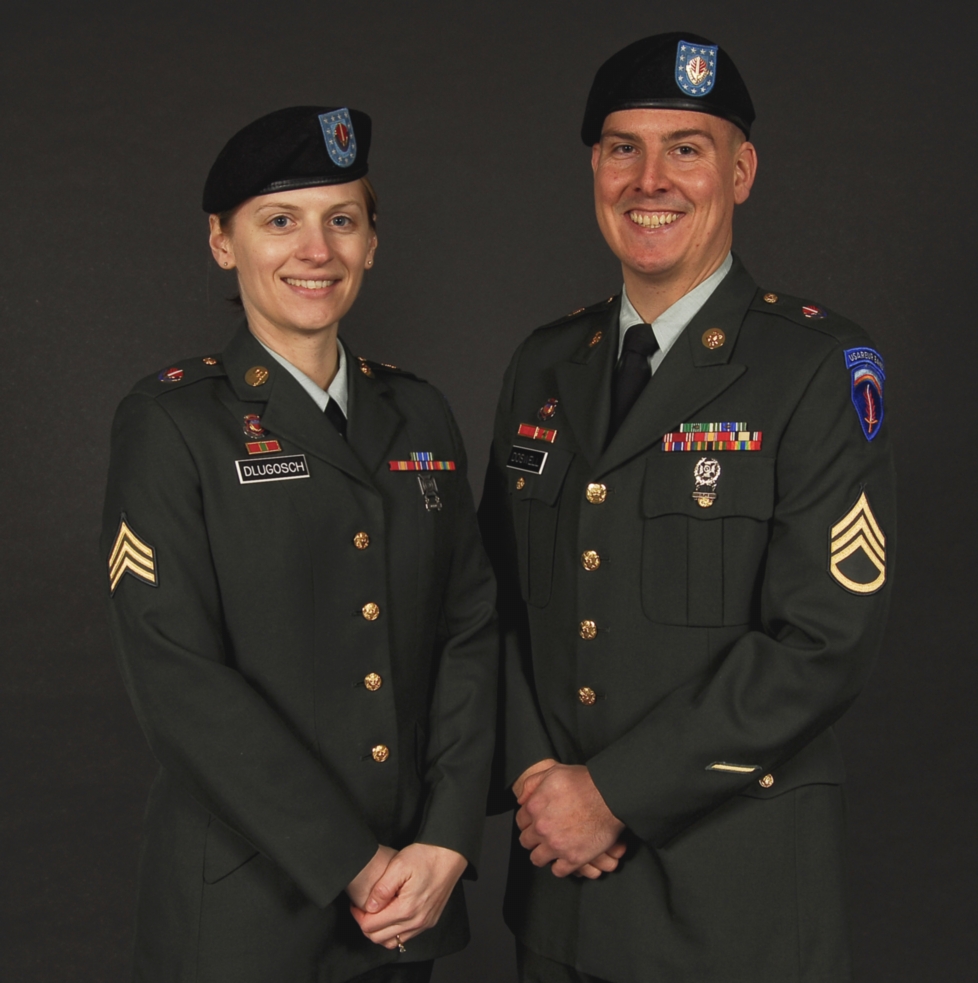 After the proposal, the happy couple posed in our living room: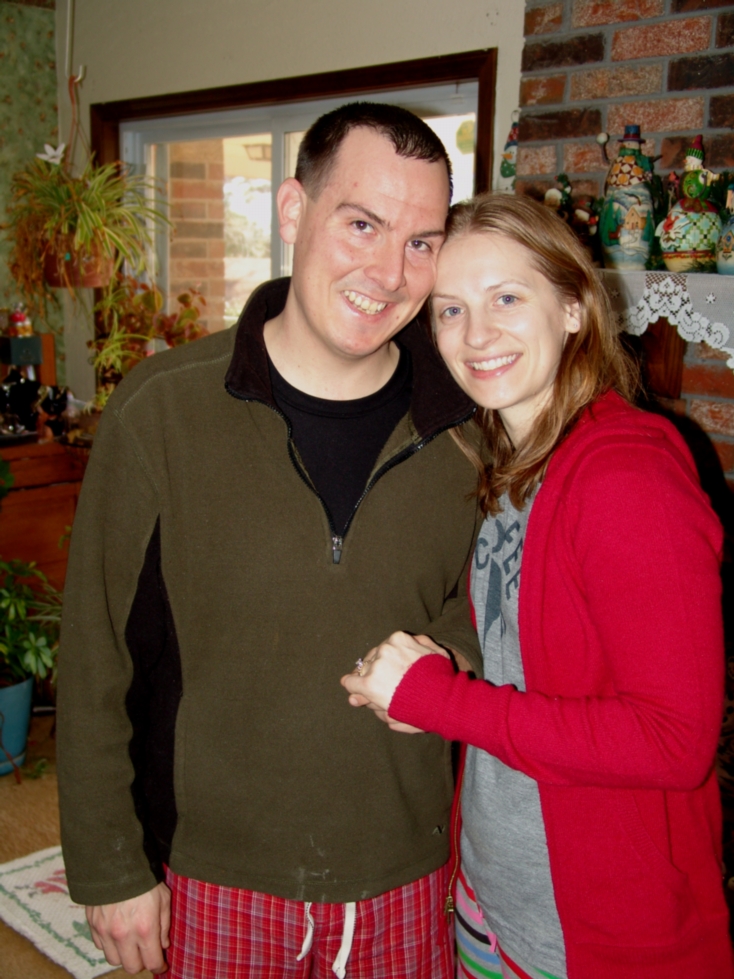 And here's a close-up of the engagement ring on Candice's hand: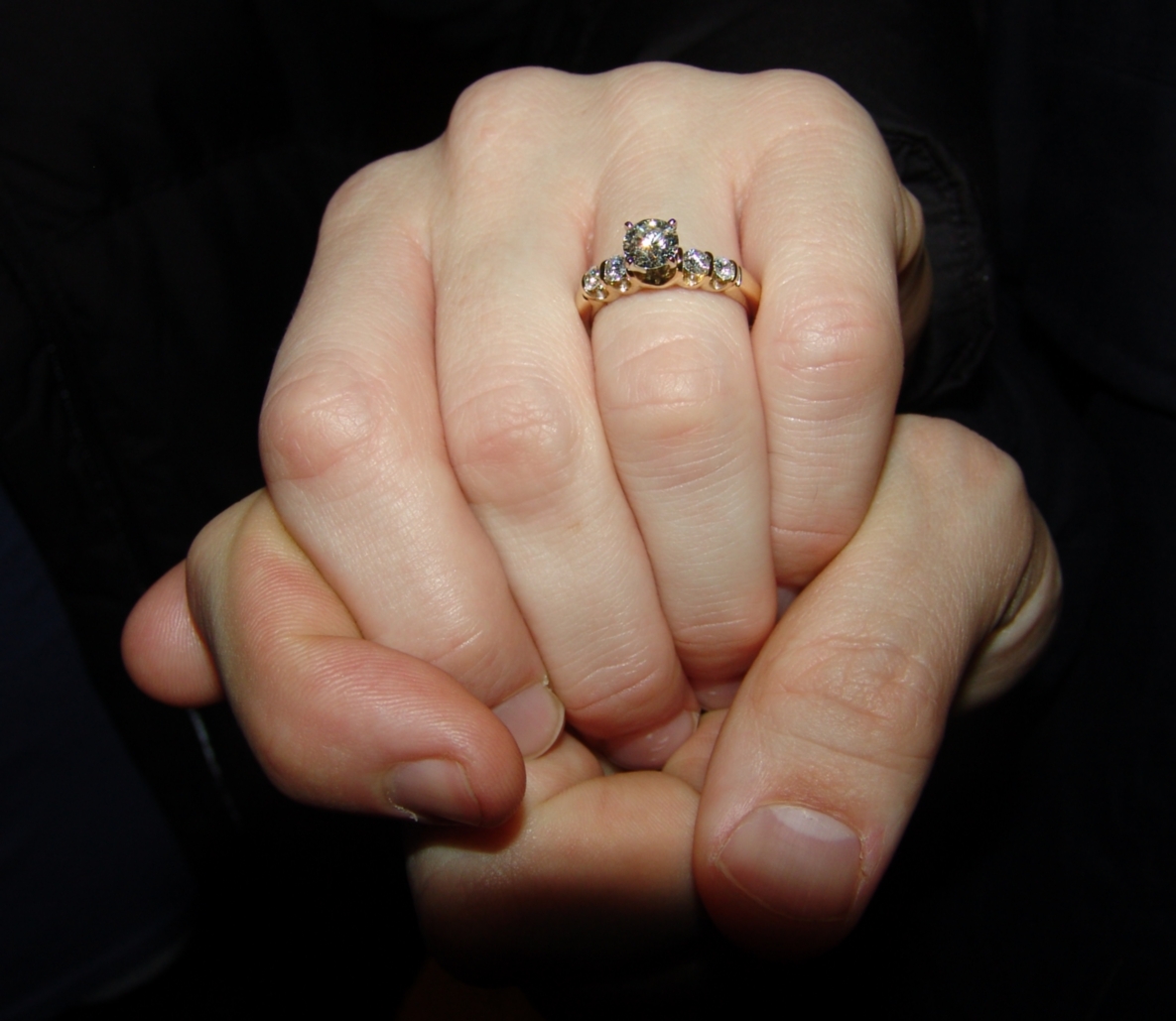 I'll follow up this post with information about the wedding, once we know more.
---
Update (20 Jan 2008): The wedding is set for 26 July, in St. Cloud, MN - see here for more details and updates.