A selection of my favorite images from Mallorca: 2003-2004
by
Chuck Doswell
---
NOTE
: As usual, all images are copyrighted, so any use or reproduction with my expressed consent is a violation of international copyright law. If you want to use any of my images, contact me directly at cdoswell@earthlink.net
---
These are selected Mallorca images from my trip there in 2003-2004, Their ordering is minimalist.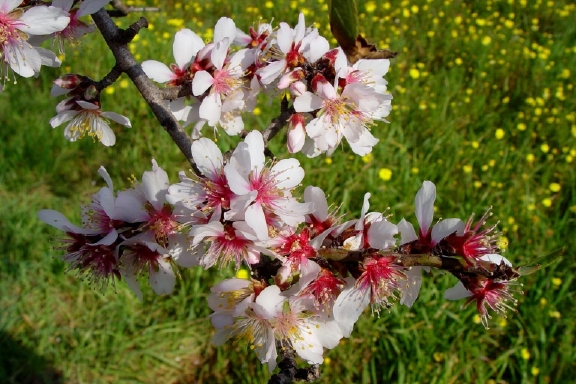 Almond blossoms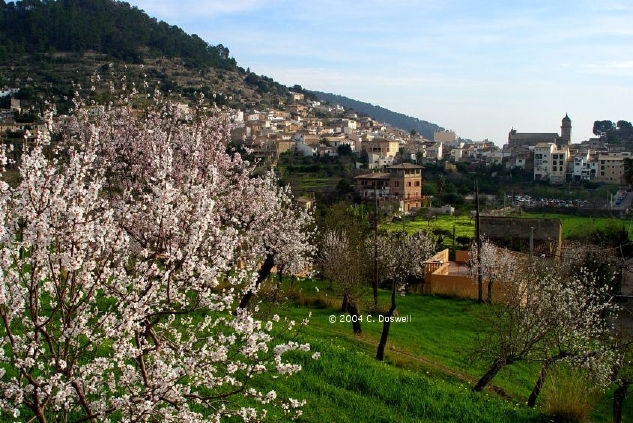 Bunyola, the village where I lived during my stay. The cathderal is on the right, and quite near where I lived.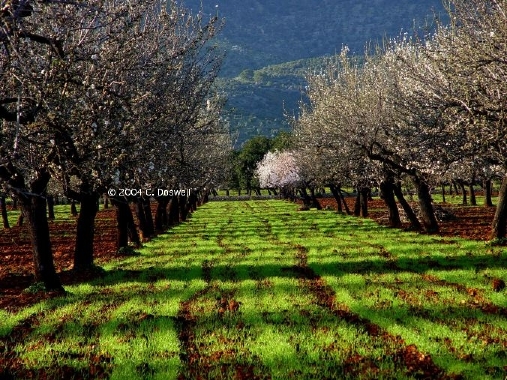 One almond tree gets a head start on the others during the beginning of the blooming.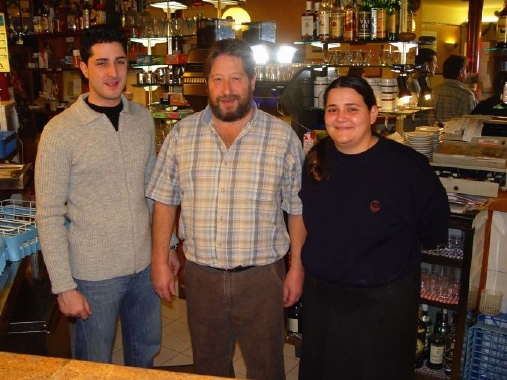 My friends at Bar Paris, my favorite place in Bunyola. Left to right: David, Jaime (the owner), and Beatrice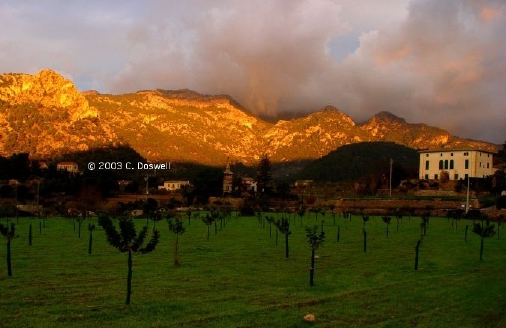 A fall sunrise in Bunyola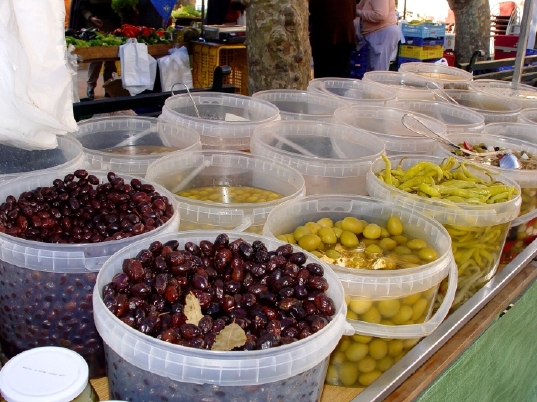 Olives and peppers for sale at the Saturday market in the square of Bunyola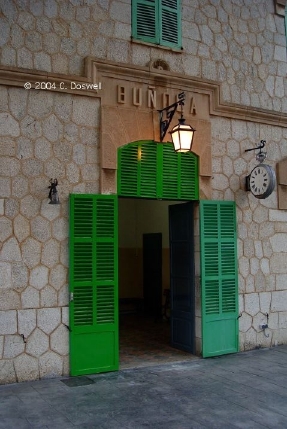 The train station in Bunyola - note the clock (no hands!)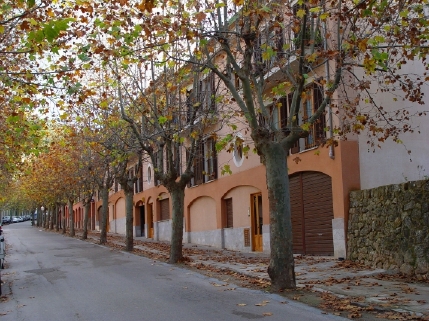 The street leading into Bunyola from the main road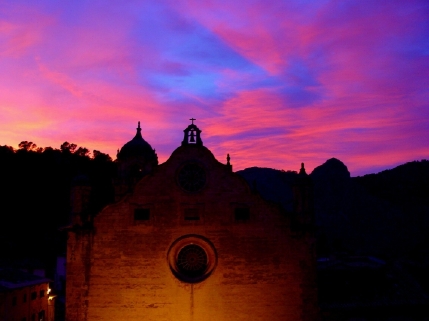 A Bunyola sunset behind the cathedral, from the roof of my apartment building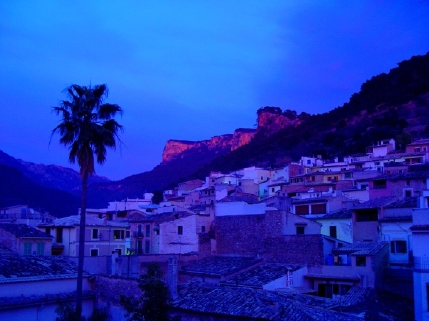 The same Bunyola sunset, looking the other way, toward the mountains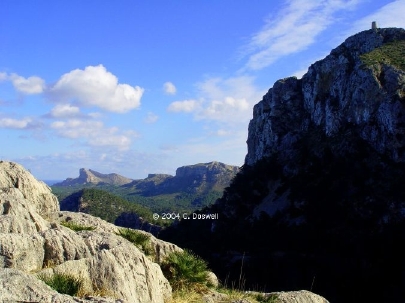 In the Serra Traumantana, on the road to Cap de Formentor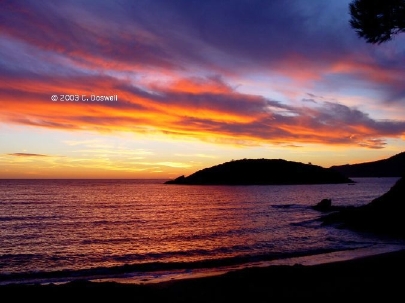 Sunset in Sant Elm, after an excursion with my UIB friends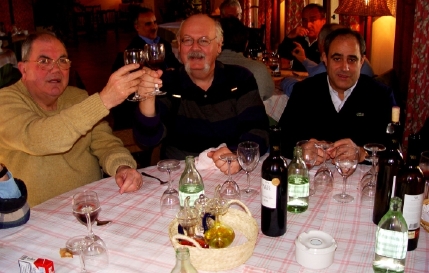 A wonderful luncheon in Orient, with my Bunyola friends, one of three to which I was privileged to be invited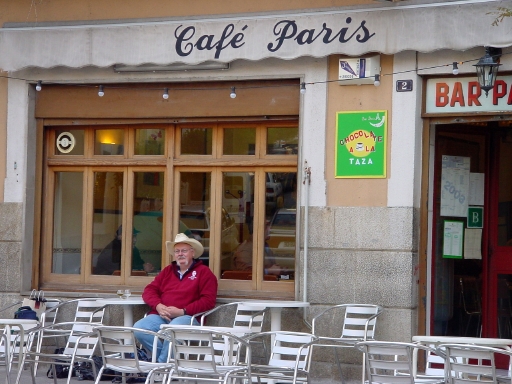 A leisurely drink in front of Bar Paris, in Bunyola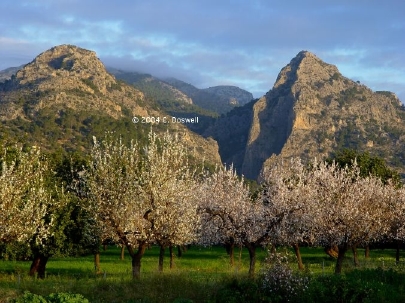 Sunrise on the road to Soller, during the almond blooming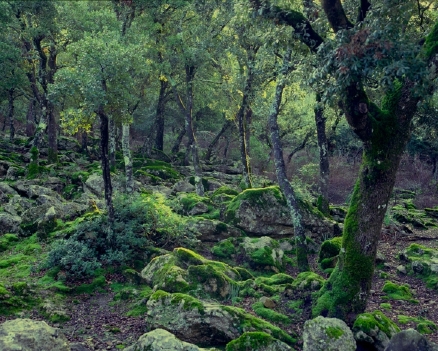 Along the trail in the mountains behind Bunyola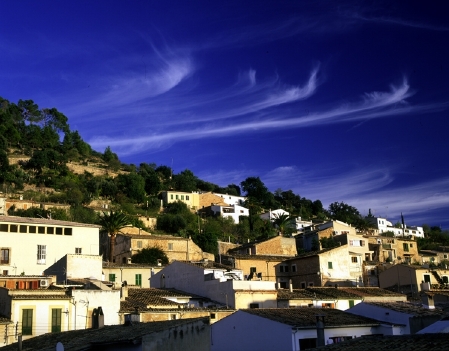 A view from the roof of my apartment building in Bunyola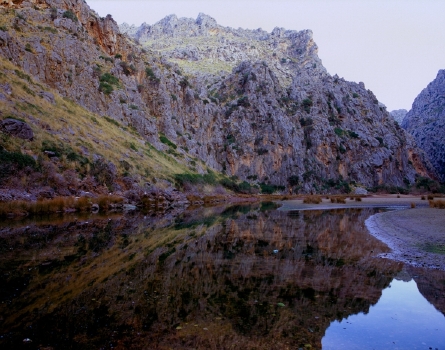 Torrent de Pareis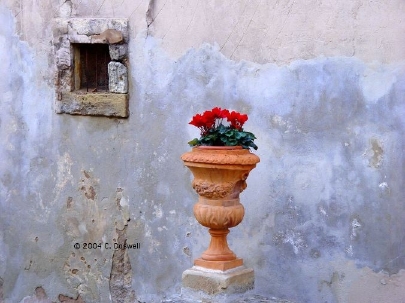 A scene during a walk in Palma, near the cathedral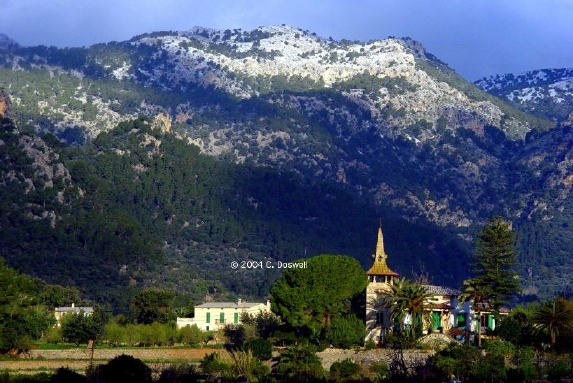 A dusting of snow in the mountains behind Bunyola, just before I left to return home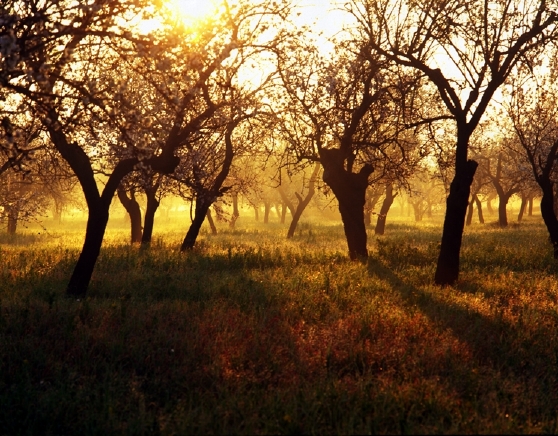 Sunrise near the UIB campus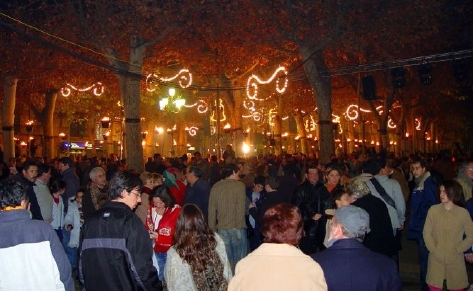 The Festival for Saint Anthony, in Sa Pobla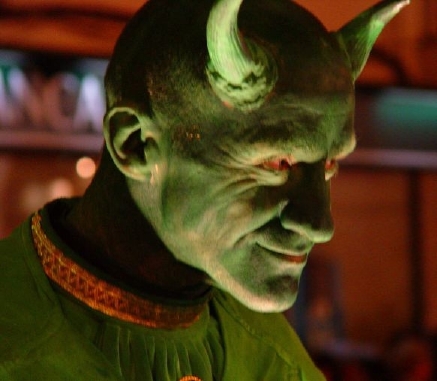 A rather sinister-looking street mime, during the St. Anthony Festival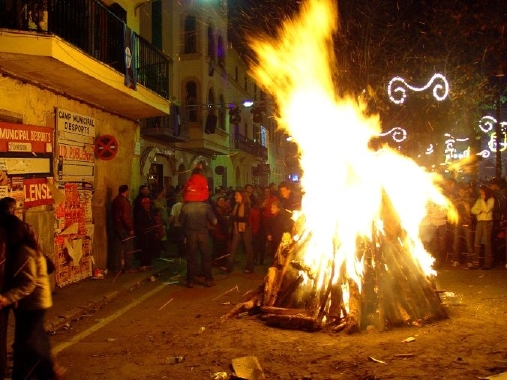 A street fire in Sa Pobla, just off the town square. These were part of the celebration and then used for grilling in the street parties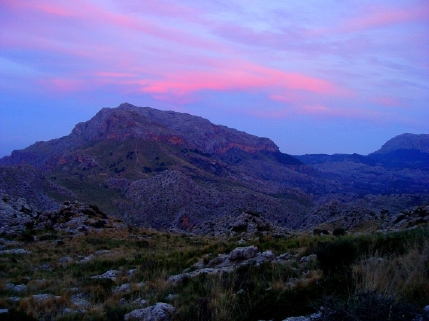 Sunset from Sa Calobra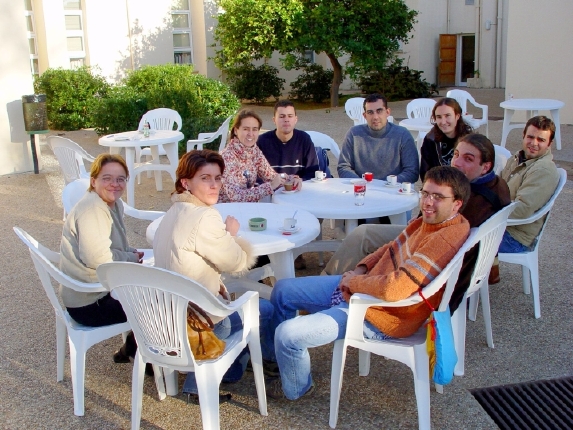 Morning coffee with the Meteorology Group at UIB. Left to right: Magdelana, Tanja, Noelia, Tony, Romu, Lluis, Mariona, Arnau, and Angel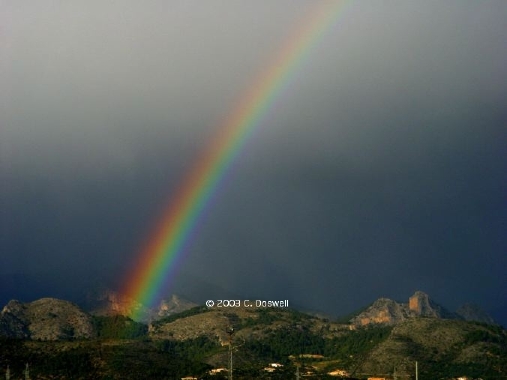 A rainbow seen outside my office window at UIB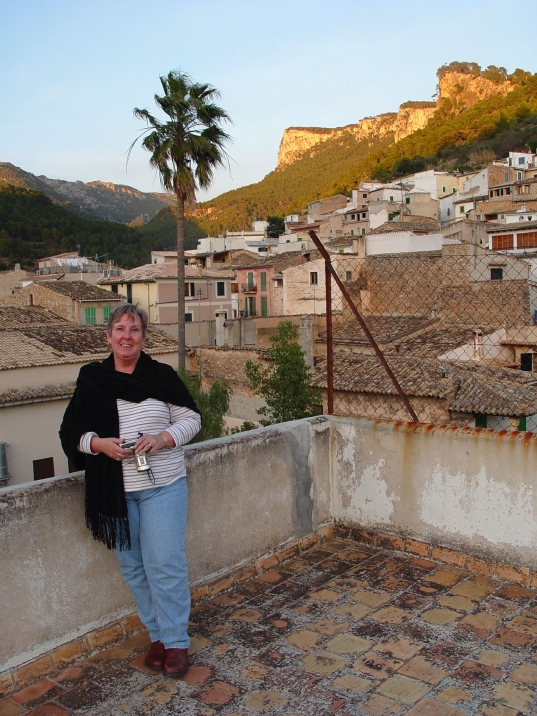 Vickie from the roof of my Bunyola apartment building